LAKE STREET INDUSTRIES BLOG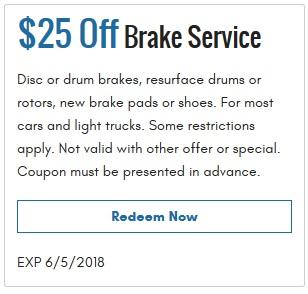 When you're looking for an honest and reliable Spokane Valley auto repair center you can trust, consider Lake Street Industries. We are a woman-owned, family-operated business located at 7501 E. Sprague Ave., Spokane Valley, WA 99212. Established in 2012, we have been providing our friends and neighbors in Spokane County with dependable, trustworthy, and exceptional auto repair and maintenance services.
We have a team of experienced and certified technicians who specialize in everything related to general auto repair and maintenance on both domestic and import vehicles. Whether you need something small and simple, like an oil change service, or a more complex and time-consuming job, like transmission repair, you can put your trust in our auto technicians. We'll inspect your vehicle, determine the problem, and fix it in a timely manner, saving you precious time and money. Need fabrication, body upfitting, or modifications? Our team of highly-qualified technicians is here to help! We have an A+ rating with the BBB (unaccredited) and are experienced in both private and government fleet service.
We invite you to our comfortable waiting area, where you can enjoy our various amenities while our technicians work on your vehicle. We have complimentary coffee and water, and free Wi-Fi that will make your time with us more pleasant. Upon request, we offer free shuttle service up to five miles, and complimentary rental car service for our clients, just in case your vehicle needs to stay in our shop for a longer period of time. Last but not least, we provide customers with a 3 year/36,000 mile warranty on parts and labor.
We regard our employees as family members, and safety is our number-one priority. Having an on-site OSHA safety instructor and weekly meetings ensures that our team remains safe. Our safety record is the best in the industry. We've been accident-free since 2012!
At Lake Street Industries, we believe in a higher standard of service and communication, and pride ourselves on providing quality craftsmanship and fantastic customer service with integrity. Our mission is to make you feel as comfortable and confident as possible by exceeding customer expectations and treating you like family. We offer a level of service that is unmatched, and we understand the importance of quality work and transparency when it comes to pricing.
Call us or stop by our convenient and professional location on Auto Row in Spokane Valley, WA today to see what we can do for you!
Posted by
Alex
on
05/11/2018 - 03:46 PM
You guys are the best! #brake_repair_spokane
Posted by
sarahdcook sarahdcook
on
07/20/2019 - 04:02 AM
I thought haven't read such distinctive material anywhere else on-line. https://jogosdecasinoonlinebrasil.com.br